The US Play Coalition is beyond excited to announce that next year's conference is NEW AND IMPROVED! In fact, it has been REBOOTED!  New Dates, New Approaches, New Opportunities.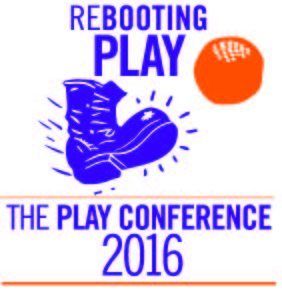 The Play Conference 2016: Rebooting Play is April 3-6, 2016 at the Madren Conference Center in Clemson, SC.
Building on the energy and innovation that came from our snowy and sometimes "power-free" 2015 conference, there will be new elements for the 2016 conference – round tables, fireside chats, coffee talks and "Play Talks." The dates have also been changed to April to (hopefully) avoid the snow!
Round tables will feature knowledgeable facilitators around critical issues and trends in the field. Fireside Chats and Coffee Talks will harness the organic opportunities for networking, collaborating and research. And "Play Talks," our version of TED Talks, will be a series of 15-20 minute dynamic, entertaining, enlightening, engaging, inspiring, informative talks by thought leaders in the play world. These new components, coupled with traditional presentations and our epic PLAY breaks will make The Play Conference an event not to be missed. Be sure to mark your calendars!!
While you are marking your calendar, you may want to reserve your hotel room.  The James F. Martin Inn is attached to the Madren Conference Center. A block of rooms has been reserved for conference attendees for only $109 per night (does NOT include breakfast). A block of rooms is also available at the Holiday Inn Express in Clemson for $99/night including breakfast. We will have a regular complimentary shuttle from there to the conference and back.
Sponsorship opportunities are available. Email Stephanie Garst at spgarst@clemson.edu for more details. A call for Presentation Proposals will be out in early September.