Once again this year, Sundance, my Labrador, offered to do the "Playing from Scratch" activity for the upcoming month while I was at the Value of Play Conference.  Being the retriever that he is, this activity is one of his favorites and thus he had to share.  Thank you Sundance for your assistance with this month's activity.
Supplies: duct tape, two cardboard tubes from trouser hangers
To make: put the cardboard tubes side by side. Wrap tightly with duct tape.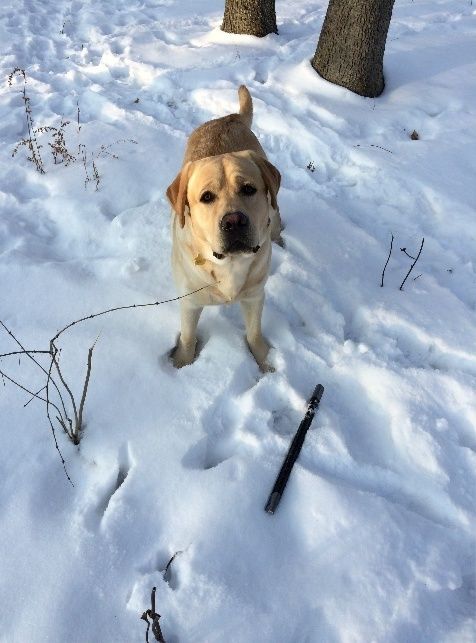 To Play: Tell the human you need to go outside. On the way outside, pick up the fetch toy.  When outside, drop the toy by the human's feet, run a few yards, turn to look at the human, and smile.  Hopefully the human will understand, pick up the fetch toy, and throw it.  From here you know what to do.