Join us Wednesday, March 22nd at 1:00pm EST as we welcome Kimberly Hart to our #WePlayChat on "Play to Support Growth & Well Being." Kimberly (@KimberlyEHart) is a mother who is passionate about being active and healthy. She is a content developer at AAAStateofPlay.com. Growing up in Indianapolis, Kim has always been dedicated to staying healthy and being active especially after having two children. With the obesity epidemic on the rise, Kim makes a conscious effort to involve her children in playful activities like baseball, hiking, and enrolling them in camp during the summer. At times Kim volunteers at the camp, helping out with the daily activities for all the kids. In her spare time she offers personal training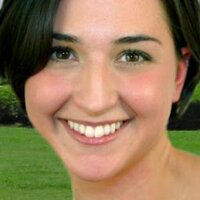 for those looking to help improve their health goals.
Here are the chat questions that will guide our dialogue:
 Q3: How does free play support physical growth and well-being? In what ways does this differ than the benefits of organized sports?
Q4: What role does recess play in a child's growth and well-being? 
#WePlayChat
is our monthly Twitter chat for anyone seeking to gain knowledge around the wide open field of play. Launched in 2016, our
#WePlayChat
participants come from 7 countries, spanning 4 continents – all tuning in to connect around PLAY. We love sharing the voice of play on Twitter through our
#WePlayChat
.  We have our chats at different times on different days to get the most involvement across our membership.  You will not want to miss them! Tune in and to join in the conversation around the value of play. This 
FREE professional learning opportunity 
is a great way to connect with fellow play enthusiasts, teachers and experts from the across the globe.